Now that you have made plans for Mother's Day,  how about kicking it all off with a special Mother's Day cocktail, or ending the day with a nice, relaxing cocktail.
If you start your Mother's Day in the morning, how about starting with a memorable treat: Breakfast in Bed. Next to the plate of Mom's favorite breakfast  – a glass of bubbly, flowery or even fruity. This tray would also work great for lunch, just exchange the French Toast for a lunch treat out on the patio. These light cocktails are perfect for sipping outside in the shade on a sunny afternoon or early evening as well.
Here are three simple recipes for Mom's special day: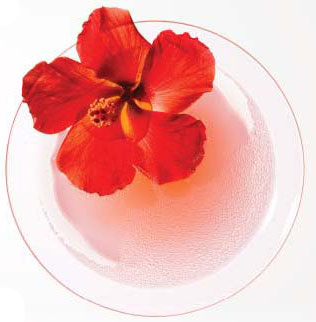 Champagne Dreams
Jazz up a boring, ordinary Mimosa by adding other fruit liqueurs to make it even more delectable.
2 oz. PAMA Liqueur
2 oz. Champagne
¼ oz. orange liqueur
1 oz. fresh orange juice
Combine all ingredients except champagne in a shaker. Add ice and shake vigorously. Strain into a chilled flute and top with champagne.
Tulipe de Lis
This floral cocktail is a perfect complement to a vase of flowers on the breakfast or lunch tray.
2 oz. Denizen Rum
¾ oz. St Germain Elderflower Liqueur
¾ oz. fresh lime juice
½ tsp. granulated sugar
Place sugar and lime juice in a shaker and stir to dissolve sugar. Add remaining ingredients with ice and shake well. Strain into a chilled cocktail glass and garnish with a wedge of lime. For an added touch, garnish with a tulip petal.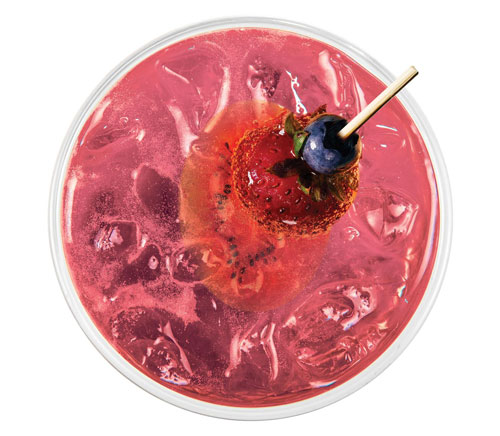 Fruit Cobbler
Welcome the warmer weather with this sparkling, fruity tipple perfect for a lazy afternoon.
1 oz. PAMA Liqueur
1 oz. Blueberry Vodka
1 oz. Lemon Juice
½ oz. Simple Syrup
Club Soda
Garnish: Blueberry, Kiwi and Strawberry Spear
Combine all ingredients except club soda in a shaker. Add ice and shake vigorously. Strain into a highball glass, fill glass with ice and top with soda. Garnish with a kiwi, strawberry and blueberry spear.
To find out more visit these websites:
PAMA: www.pamaliqueur.com
Denizen Rum: www.denizenrum.com