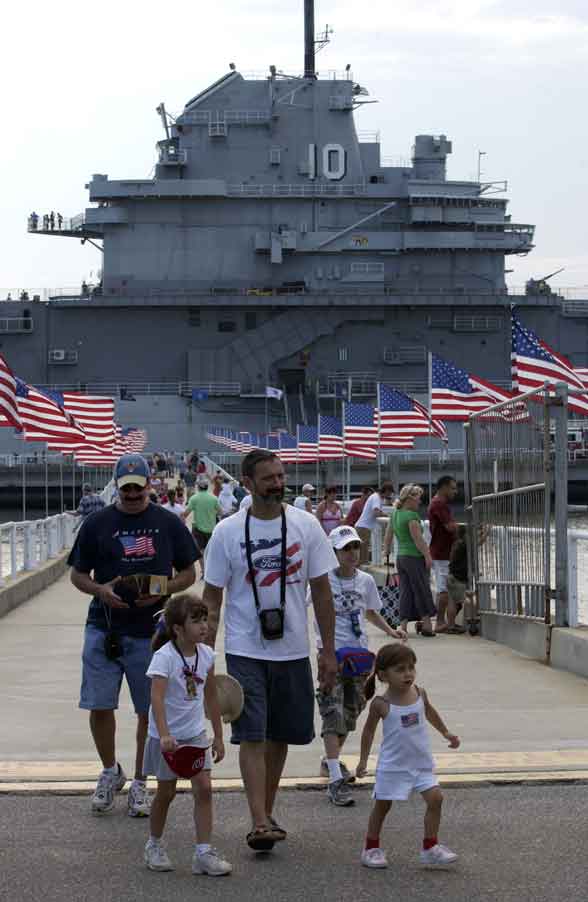 Labor Day Weekend on the Coast of South Carolina, Georgia and Northeast Florida
Traditionally Labor Day is about say goodbye to Summer, warm weather, and the beach, but for us here in the sunshine state, fall is still a long way away. Many have an extra day off for Labor Day weekend and since there are always lots of festivals and events in the area it's an excellent time for a road trip.
Let's start by heading North to the Low Country. Charleston, South Carolina, is always an action-packed city. Now they also have the Trolley circling the downtown district which makes everything super convenient. Last time we visited, we just parked the car at the visitor center parking and hopped on the trolley. It's free so you can explore to your hearts content.
Low Country Jazz Festival – Charleston, SC

As far as special events for Labor Day, one of the most popular events is of course the Low Country Jazz festival.
This music festival starts on Friday, August 31st, 2012, when the North Charleston Performing Arts Center will welcome "The Dream Tour" featuring Saxophonist David Sanborn and Pianist Brian Culbertson.
The Low Country Jazz Festival takes place August 31st thru september 2nd.
Beach, Boogie & BBQ Festival – Myrtle Beach, SC

Myrtle Beach celebrates Labor Day weekend with one of the most popular events of the year. It's time for the Beach, Boogie and BBQ. This festival takes place at the Market Common for Labor Day. This event comes with all the usual festival favorites; watersport demonstrations, BBQ competition, BBQ samples, live music, arts and crafts, and let's not forget about the beer garden. You can even get an upclose and personal peek at Kyle Bush's number 18 M&M race car. Beach Boogie and BBQ takes place August 31st – September 2nd.
Savannah Craft Brew Fest – Savannah, GA

Savannah always celebrates Labor Day in style. One of the most popular events is the Savannah Craft and Brew Fest. This is actually the fifth year for the festival that just seems to be growing by leaps and bounds. The event kicks off on Friday evening, August 31, when you can enjoy tasting craft beers from around the world during the International Food & Brew Tasting.
The Grand Tasting takes place at the Savannah International Trade & Convention Center on Saturday, September 1st. with over 45 breweries participating. Then on Sunday, it's time for the first Savannah Rhythm & Brews — a Savannah Craft Brew Fest live outdoor concert with the Heavy Pets, Stokeswood and Jason D. Williams, as well as Sister Hazel and the North Mississippi Allstars!
Tybee Island Beach Bash – Tybee Island, GA

Also on Sunday it's the Tybee Island Beach Bash. where everybody's favorite beach music party band performs the Swingin' Medallions. After the concert, there is also fireworks. Lots of people are heading to Tybee Island for the Beach Bash, so expect to come early and stay late.
Kingsland Catfish Festival – Kingsland, GA

If we head a little bit further south, there is lots of catfish to be found when Kingland gets ready for its biggest event of the year the Kingsland Catfish Festival.
The catfish is prepared according to a secret recipe that has been used for years. About 10,000 pounds of farm-raised catfish is prepared for the festival, so you know that this is a popular dish at the event.
The Kingsland Catfish Festival takes place August 31 – September 2nd. Take a look at our video from last year's event below.

For more details about these and other Labor Day events on the coast, visit www.coastalcompanion.com